Pastor Nathan Keisler
Pastor
Pastor Nathan began his ministry at our church on August 21st. He and his wife, Nicole, have four children, ranging in ages from 4-15. Nathan and his family lived in Africa for over 10 years, working with various ministries. He comes to us most recently from Pennsylvania. 
Nancy Gould Nelson
Office Manager
Nancy is a long time resident of the Northwoods and has been a familiar face around church since her marriage to her husband Don Nelson in May, 1993. Nancy's office hours are Monday and Wednesday through Friday from 10 a.m.-2 p.m. 
Glen Wildenberg
Music Director
Glen has a life long passion for music that involves, playing, arranging and composing. He has been directing our choir since late 2014.  Glen was a choir director and Worship & Music Committee chairperson for more than 24 years in Two Rivers before moving to Winchester, WI. Although choir activities have been suspended since the onset of covid, the bells have begun ringing again!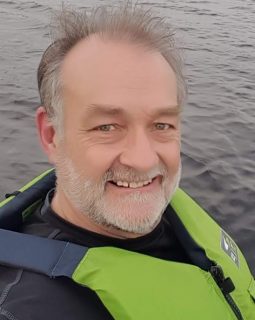 Bruce Greenhill
Treasurer
Bruce has been keeping the church books since 2009. He is responsible for reporting on the financial well-being of the church to Council. He also makes sure all Departments and Committees operate within their respective budgets. When not crunching numbers or playing with his abacus, he can be found in the cockpit of his kayak on the Gile Flowage, or XC skiing somewhere on the WI/UP border.
Connie Christopherson
Building Custodian
Connie grew up in Boulder Junction and has been involved in the life of the Community Church since she was a child. She has begun serving our congregation by keeping the building spic and span. 
Lorine Walters
Organist
Lorine has been a member of the Community Church since she and her family moved to the north woods in 1980. Although primarily a pianist, she has enjoyed keyboard instruments of all kinds since her childhood. She comes to us with experience accompanying singers and instrumentalists of all ages, in school and in church.